Special "Neon Pink" Incorporated into Cosmolle Activewear

Fashion keeps evolving and every year there's a new trend to follow. And one of the trends that have become quite popular during 2023 is neon pink, especially thanks to the launch of the new Barbie movie, but not only because of that reason.
Since 2020, neon clothing has been slowly re-introduced into the fashion world by high-end brands like Prada or Valentino. In the beginning, around the 80s, these colors, especially pink were applied in sports and functional clothing, but now we see them in t-shirts shoes, blazers, you name it, but also still in sportswear or activewear sets.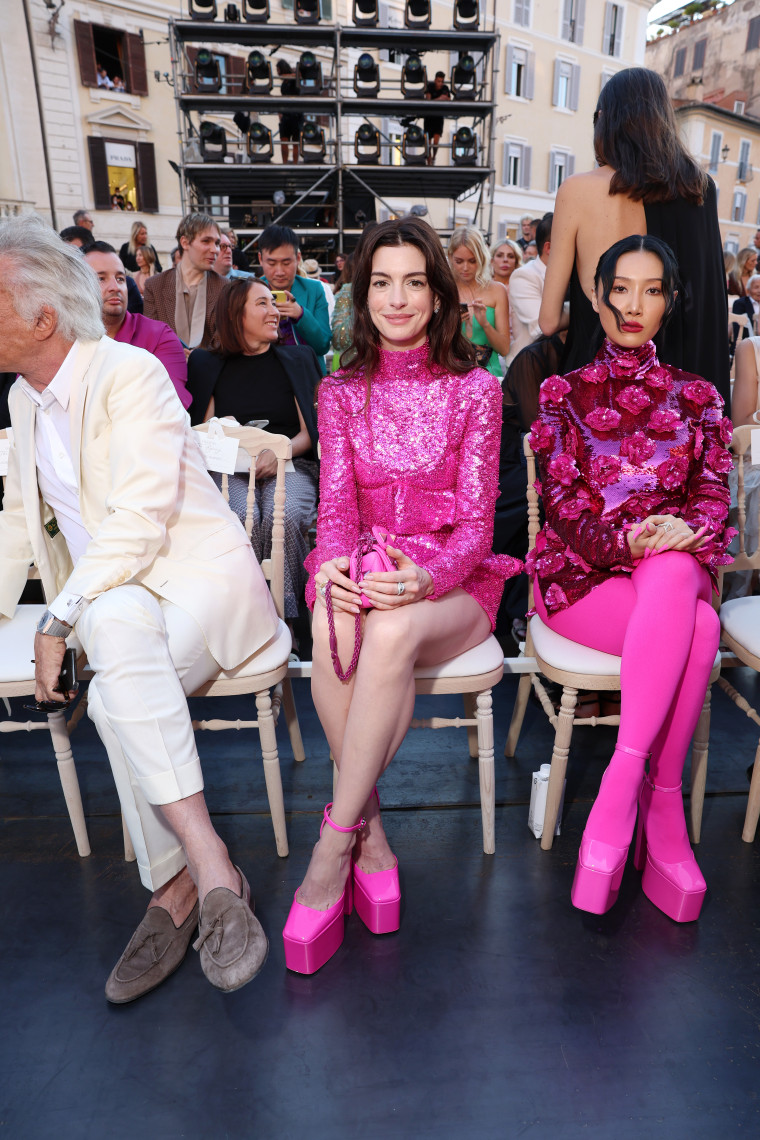 And now, this 2023 colors like neon pink have stayed relevant and are even one of the most popular trends this year. They keep relevant because celebrities and fashion influencers wear them on red carpets or even when they are posing for street fashion pictures. If you want to keep fashionable and stylish, you need to invest in at least one neon pink or any other color piece.
What does pink and neon pink symbolize?
When it comes to fashion, no matter the various shades and a lot of complexities pink has, and neither its cultural significance, it is a color that tends to be related to excess and feminine frivolity. Even also innocent and girly or very erotic and womanly.
Neon, bright and hot pinks, are usually associated with lust, love, and romance. They create some kind of sense of urgency but are not as aggressive as red, because it has white mixed into it.
The neon pink in activewear
Neon colors were also in activewear, and as this color is making a comeback in fashion, so is in the activewear world. While for sure, black, whites, and more nude or earthy colors will be a lot of people's favorites, we are starting to see more and more pink in activewear, and in general more neon colors.
These past few years, people are taking more risks when it comes to what they wear, and in general, they are trying and wearing more neon or bright colors. Not only as a way of making a statement but also, because sometimes it just gets boring to wear the same classic colors every time. And let's be honest, even the one person who loves wearing all black, will probably add a neon color in an accessory.
As this has become a very popular trend, Cosmolle has decided to include this color in their activewear range. Why? Because why not? Sometimes going to the gym in neon clothing, will not only put you in a better mood but will give you more confidence too. And also feeling that good is going to make you focus more on the workout you are doing and less on the clothing you are wearing.
Cosmolle's activewear range
Cosmolle is a brand that really focuses on your well-being and your comfort. This is they offer an inclusive activewear range and also encourage body positivity.  But not only that, they not only focus on that, they are a sustainable and eco-friendly brand, that really wants you to look and feel your best and the most confident, while helping the planet in the process.
Their activewear range includes a big variety of tops and bottoms, with seamless shorts and leggings of different lenghts, and even amazing bodysuits to different types of tops, like tank tops, sports bras, mesh tops, and tops with short and long sleeves. Whatever you need, they have an option for you.
Premium Seamless Ribbed Short Set
This range comes in different sizes, some are very classic, but other products include neon pink, which will give girls that love fashion and want to try something new a chance to do it and make a statement with their amazingly comfortable and stylish activewear.
Premium Seamless High Neck Tank Top
Cosmolle offers pre-made activewear sets but they also have separate products so you can mix and match them as you want. Not only because maybe one piece will fit you better than the other, but when it comes to colors too, you can choose the one that you like the most.
This is great because they allow you to choose what you like to express your personal style, no matter if you are at the gym or if you are simply wearing them to lounge around your house or to run errands in a very comfortable outfit.
How do I mix and match neon pink?
This question is very important because not many people want to risk wearing brighter colors, and sometimes if they do, they don't really know how to and are afraid to make a mistake. When it comes to neon colors, you actually just need to make sure that the piece that has the neon color is the main statement of your outfit.
If you want to make the neon colors, such as neon pink pop more, then it would be ideal for you to associate them with colors that are more tranquil. For example, you can mix crossover leggings with a nice seamless sports bra in neon pink.
Premium Seamless Crossover Leggings
But here's another tip for you, you can also try and make an even bolder move from your side and mix neon over neon. But as bold as it is, it is important that you are careful with it and trust your gut to see which color will actually pair great with the other one.
Don't hesitate in adding neon pink pieces from Cosmolle to your activewear wardrobe. You'll not only be looking extremely stylish, but with this bold move and fashion choice, you are telling people that you are not afraid to try something new, but also that you are not afraid of anything.
When it comes specifically to exercise and workouts, they will not only be comfortable pieces that you'll love wearing but the neon pink will boost your mood and make the workout or exercise moment one that is more enjoyable, and not one that you can't wait to finish.